As know as a destination that attracts many domestic as well as foreign tourists, Hoi An is appealing to tourists with colorful silk stripes and sophisticated handicraft products. One of those is the traditional "Áo Dài" honoring the beauty of Vietnamese girls.
Do you want to own a Vietnamese long dress? Don't miss your chance to discover these 4 famous tailors shops in Hoi An.
BEBE TAILORS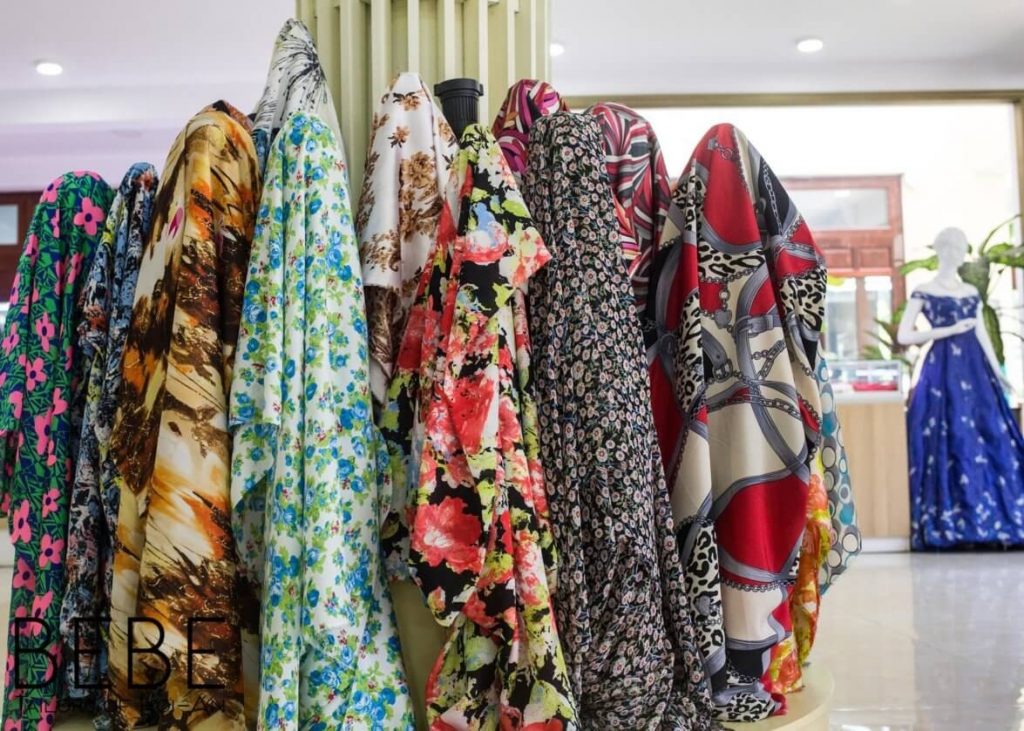 Starting from a family workshop, Bebe Tailors has now expanded with 3 stores in Hoi An. Because of having long experience, Bebe Tailors knows how to please guests by providing useful advice on fabrics as well as pattern. The details of collar, waist or the length of the shirt, etc. are also meticulously designed and tailored that embraces customers' body without making them feel uncomfortable. Despite the limited time of traveling, tourists still get their custom-made Ao Dai, tailors in Hoi An manage to make a high-qualified Ao Dai with an insane speed of within 3 or 4 hours.
ADDRESS:
05 – 07 HOANG DIEU ST., HOI AN – TEL: 0235 2212 670
95 PHAN CHAU TRINH ST., HOI AN – TEL: 0235 3923 678
40 TRAN HUNG DAO ST.,HOI AN – TEL: 0235 3923 399
YALY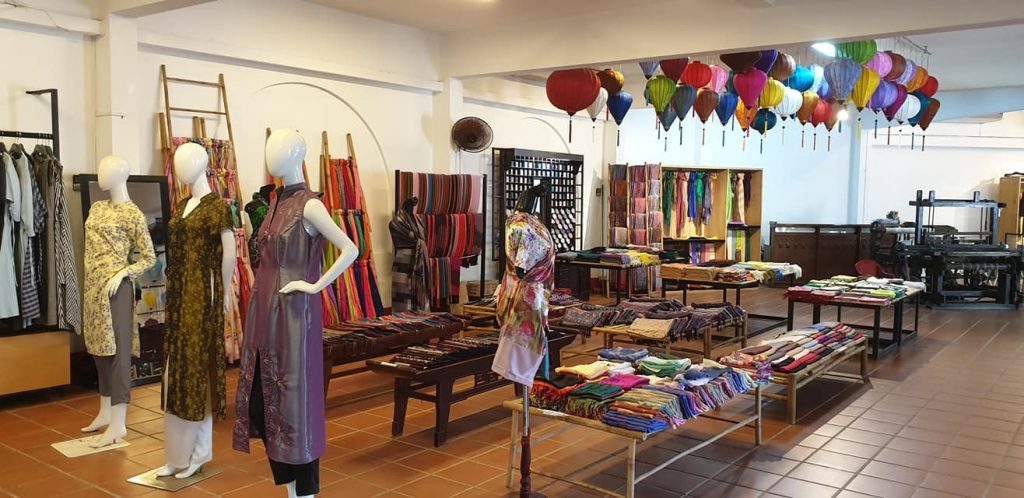 There is another name usually mentioned when talking about famous tailor shops in Hoi An. Yaly is a place where the tailor artists gather to create a classic contemporary Ao Dai while still keeping the traditional features of the product. Yaly satisfies the customers' expectation with three criteria: a variety of designs, good quality of the fabric and professional tailor. To summarize, there's no reason its products go with relatively high prices.
ADDRESS:
358 NGUYEN DUY HIEU ST., HOI AN – TEL: 0235 3914 995
47 NGUYỄN THÁI HỌC., HỘI AN – TEL: 0235 2212 474
47 TRẦN PHÚ., HỘI AN – TEL: 0235 3861 119
A DONG SILK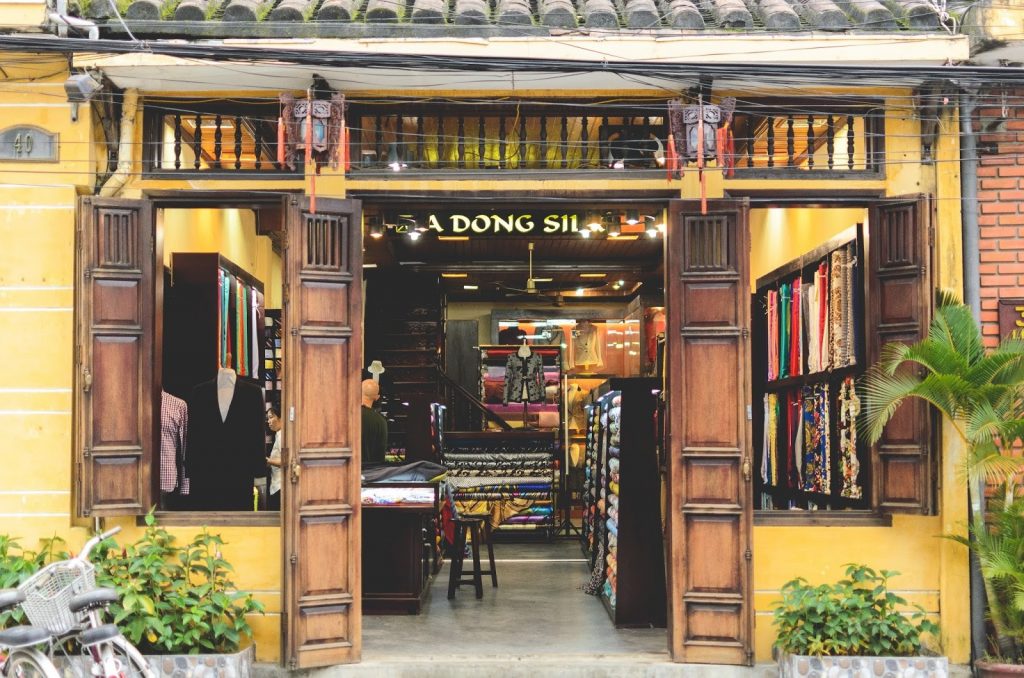 Established in 1997, A Dong Silk is one of the oldest Ao Dai shops in Hoi An. Above all, A Dong Silk is an ideal option for all women to have their own gorgeous dresses. In additional, tailoring will be done shortly based on guest measurements. Through the skillful hands of the artisans, the raw fabrics will be transformed into the charming Ao Dai bringing nobility, elegance, and class to women.
ADDRESS:
62 TRAN HUNG DAO ST., HOI AN – 91 TRAN HUNG DAO ST., HOI AN
40 LE LOI ST., HOI AN
TEL: 0235 3910 679
B'LAN SILK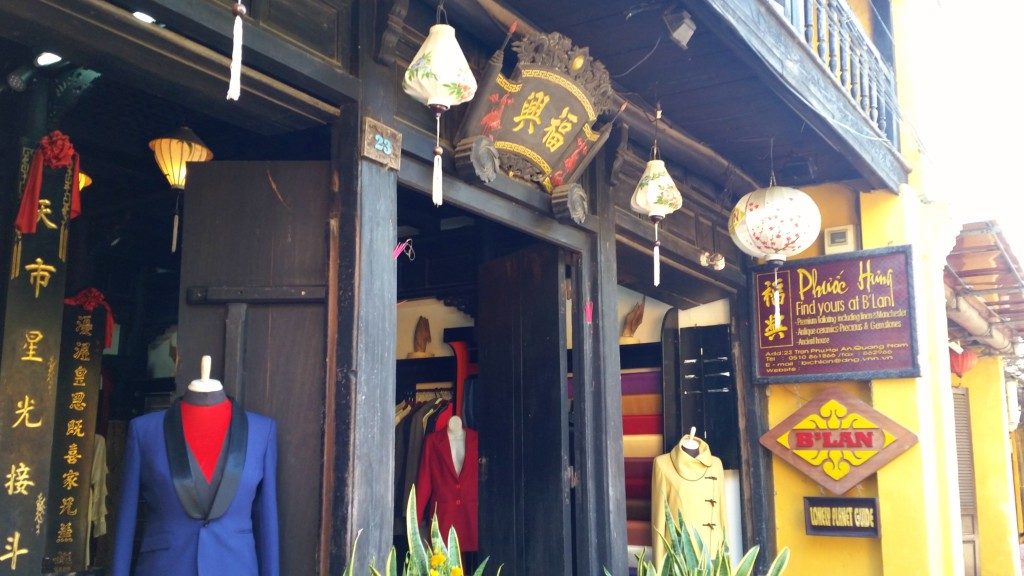 B'lan Silk is the most searched Ao Dai store by tourists because of their curiosity about the 200 year-old house. Despite of the oldness, B'lan Silk offers customers an interesting experience thanks to the friendliness and the uniqueness. Beside that, customers can make a tour around the house or chitchat with friendly hosts there while waiting for their costume. As a result, you will be satisfied with products and reasonable prices.
ADDRESS:
23 TRAN PHU ST., HOI AN
TEL: 0235 3861 866
Photos: From Internet
Find out more about the travel experiences and famous destinations in Da Nang and Hoi An here.