Celebrating Valentine's day in Danang is always an excellent idea, as long as you know where to go and what to do. Let us help you with this article!
Valentine is around the corner. This year, how about spending your Valentine's day in Danang? It is a romantic getaway favored by many couples from all over the world.
If you have no idea where to go and what to do yet, do not worry! We will suggest some exciting places and activities below.
Read until the end to know the secret experience!
HOW TO SPEND YOUR VALENTINE DAY IN DANANG
Take a cruise on Han river
Dining with flowers and candles is surely romantic, but isn't it cliché?
This time, try taking a dinner cruise on the Han River.
You two will have a chance to enjoy a fantastic view of Danang at night, which is dressed with thousands of sparkling lights. Feel free to soak up this spectacle while having a sumptuous buffet dinner at your fingertips.
How romantic it is!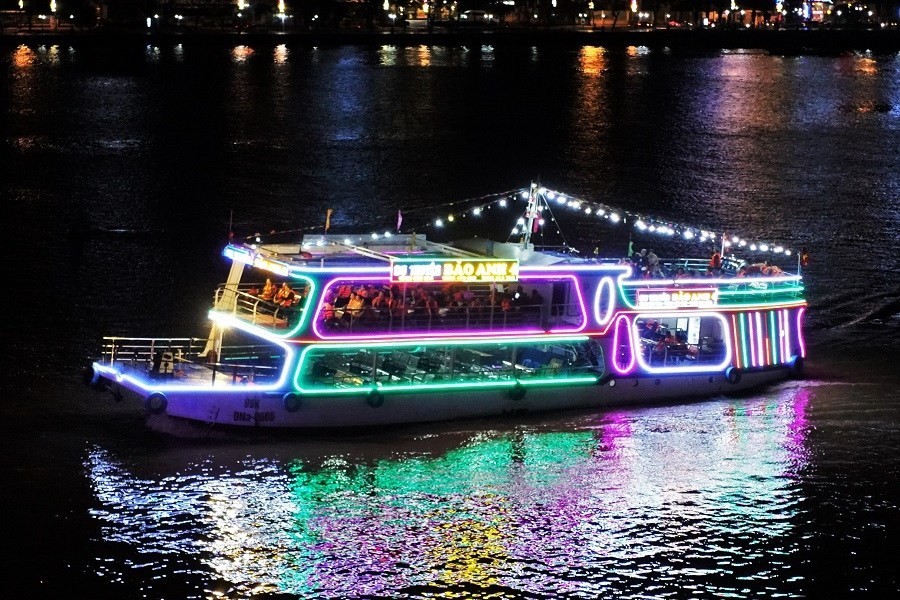 Image source: dragon-danang.com
The cruise will undoubtedly be an unforgettable experience for both of you.
Stroll along My Khe Beach
Next, we recommend taking a stroll on My Khe beach.
The beach is always the perfect place for a romantic date, and My Khe beach is indeed the one.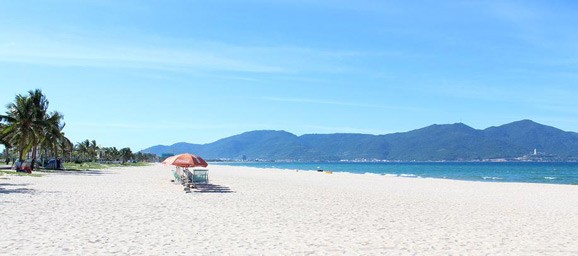 Image Source: http://mykhebeach.org/
With crystal clear water, gentle waves, and white stretches of sand, the beach will be the ideal background for your love story.
Walk by the beach hand in hand, listen to the waves, and watch the sunset together.
Sometimes, love needs no words. Only doing those things together brings you and your partner close.
Board the Sun Wheel
Do you know the classic movie scene when the main characters kiss each other in a cable on the top of the wheel?
On Valentine's Day in Danang, let's live the scene with your lover.
Get to the Asia Park and board the Sun Wheel there. When the cable slowly goes up, it reveals a whole panoramic view of the city.
Time seems to stop when you two admire the stunning scenery together.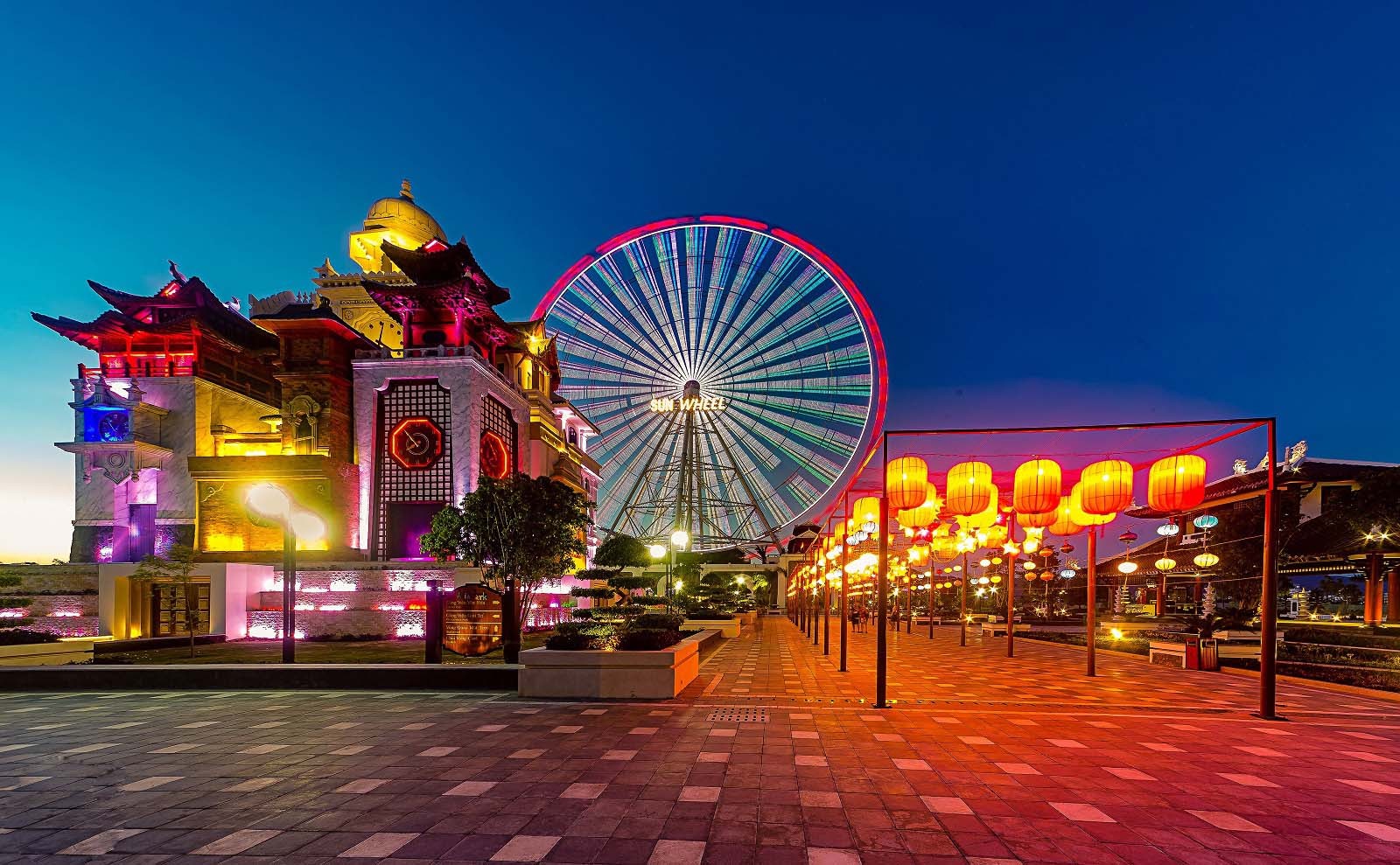 Source: Bazantravel.com
Spend a day at Pullman Danang Beach Resort
Well, if the idea of travelling here and there does not appeal to you, then staying at Pullman Danang beach resort is a wonderful option. 
You do not have to go anywhere, as you can find everything you need for a perfect date here.
Dine in Azure Beach Lounge
Azure Beach lounge is a beachfront lounge that nestles invitingly on the white sands of Danang's shores.
Depending on your demand, you can choose a suitable space out of three distinct areas in the lounge, including an air-conditioned indoor area, an al fresco, and a beach bar.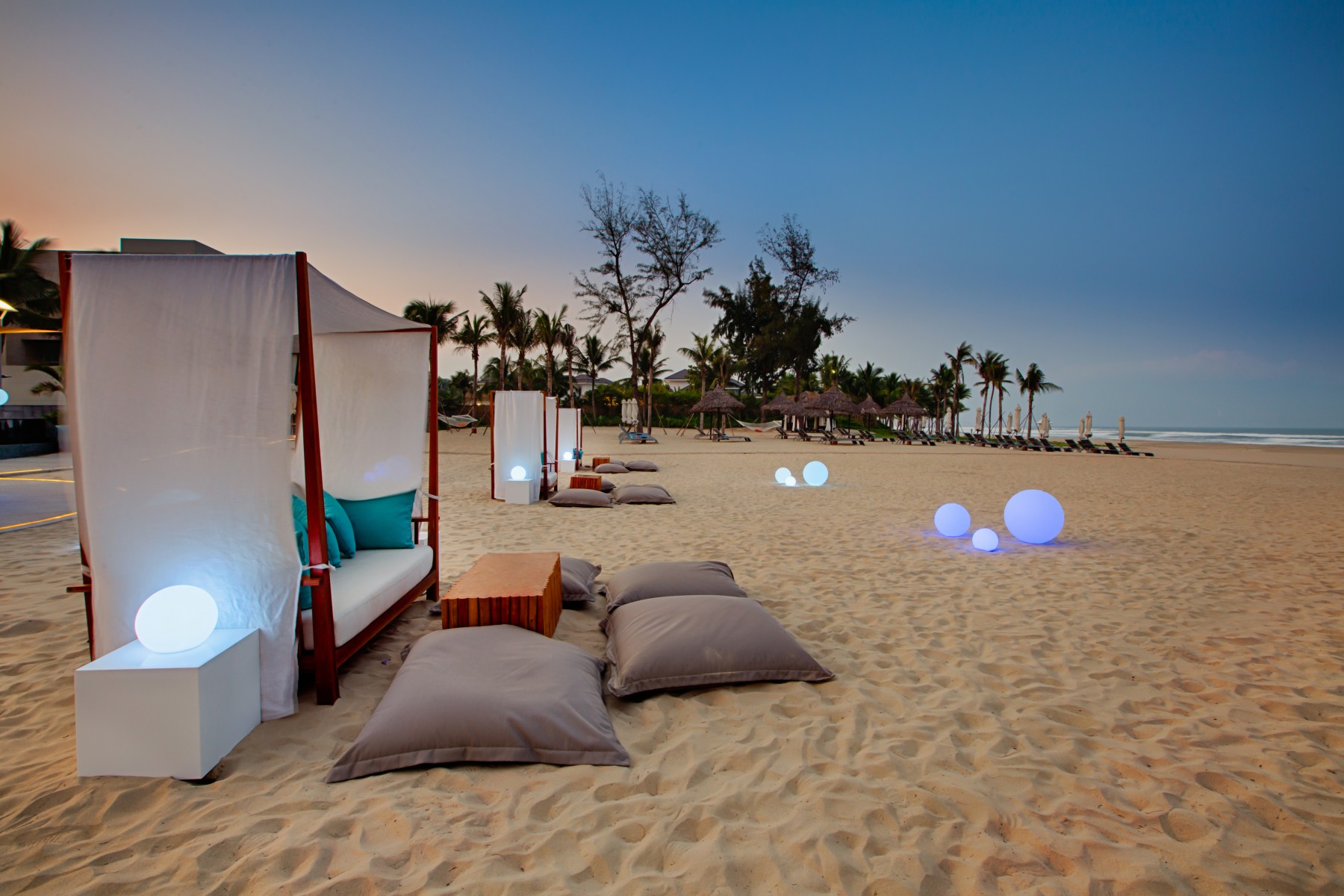 The menu here will satisfy even the pickiest eaters. Preferred choices include succulent seafood, fresh salads, and yummy desserts. Also, do not miss a sip of the signature cocktails.

On Valentine day, there is a special event in Azure Restaurant. Check it out to have an enchanting candlelit evening with your lover. 
Chill at Infinity Bar
As its name might suggest, the bar offers you endless views of the blue sky and turquoise water.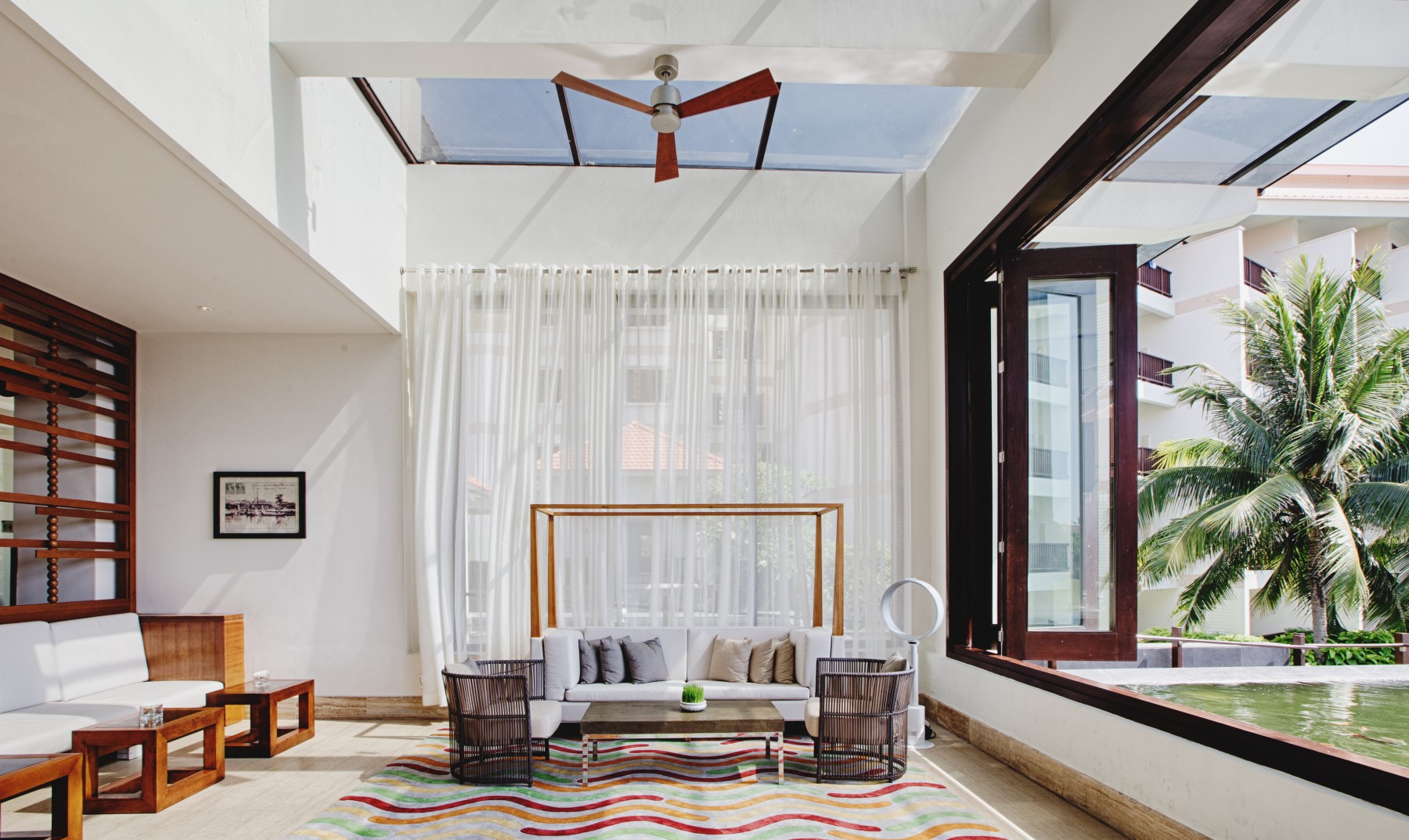 Jump into the pool, swim until exhausted before walking up to the bar for some bites or drinks. Believe us, you will love the icy cocktails made with smoky liquid nitrogen here.
Attend cooking classes
Learning something together is never a bad idea when it comes to celebrating Valentine day in Danang.
It does not matter whether it is learning to make coffee or cocktail. What matters is the time you and your other half spend together. By learning, you two become the better version of yourselves, which is a fundamental step in building a strong relationship.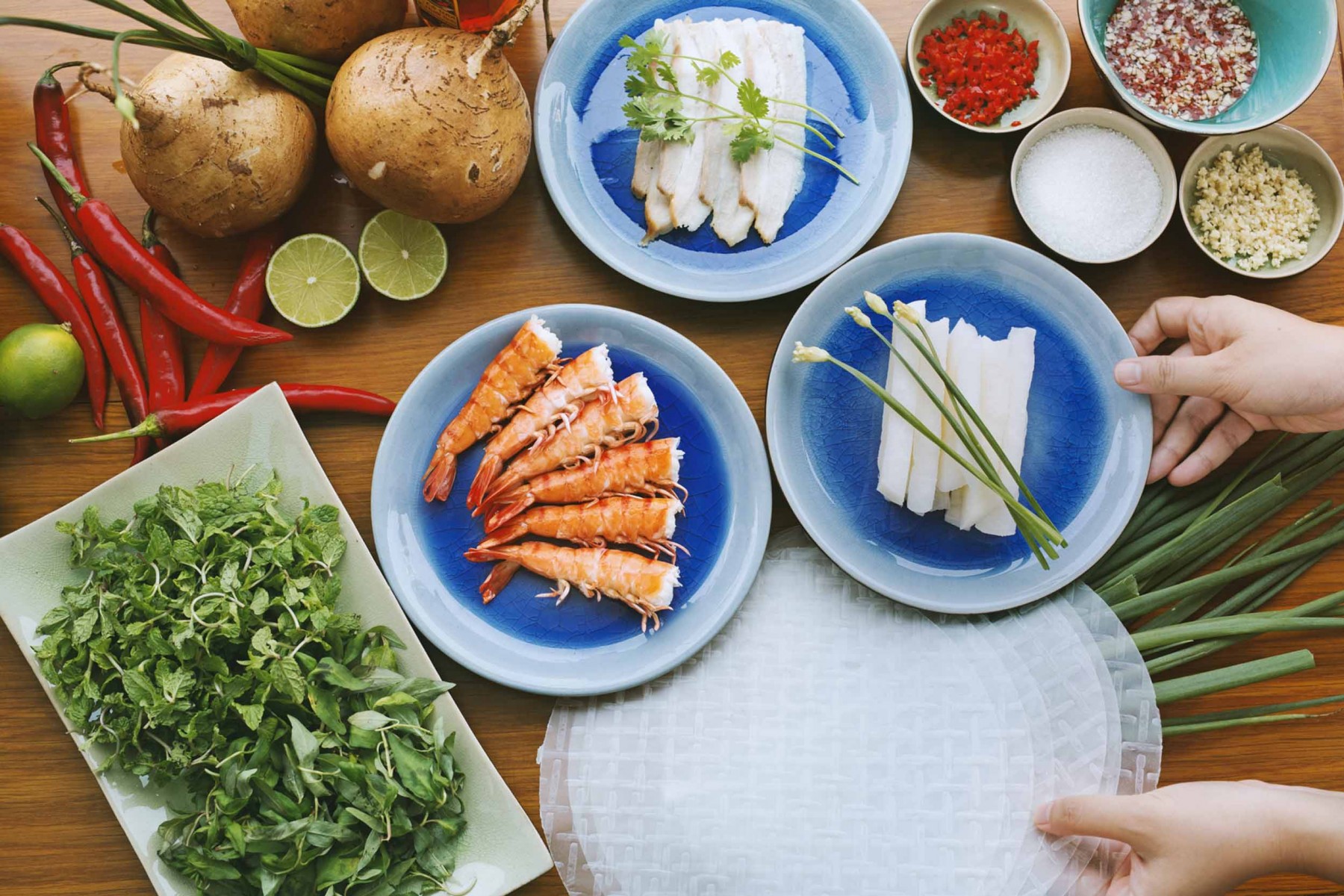 At Pullman Danang Beach Resort, you can enroll in a Vietnamese cooking class, at which the experienced chefs teach the guests about local cuisine and style.
Coffee making and cocktail making classes are also available for you to join.
Play water sports together
If both of you are into sports, do not skip the sports center in Pullman Danang Beach Resort.
The sports center is a popular place that water sports enthusiasts often meet up. Advanced equipment is available for everyone to join kayaking, surfing, driving watercraft, etc.
Spend the night in stylish rooms
When the night falls and both of you are tired of playing all day, what you need is a comfortable room to unwind and relax.
Pullman Beach Danang Resort provides you with multiple choices.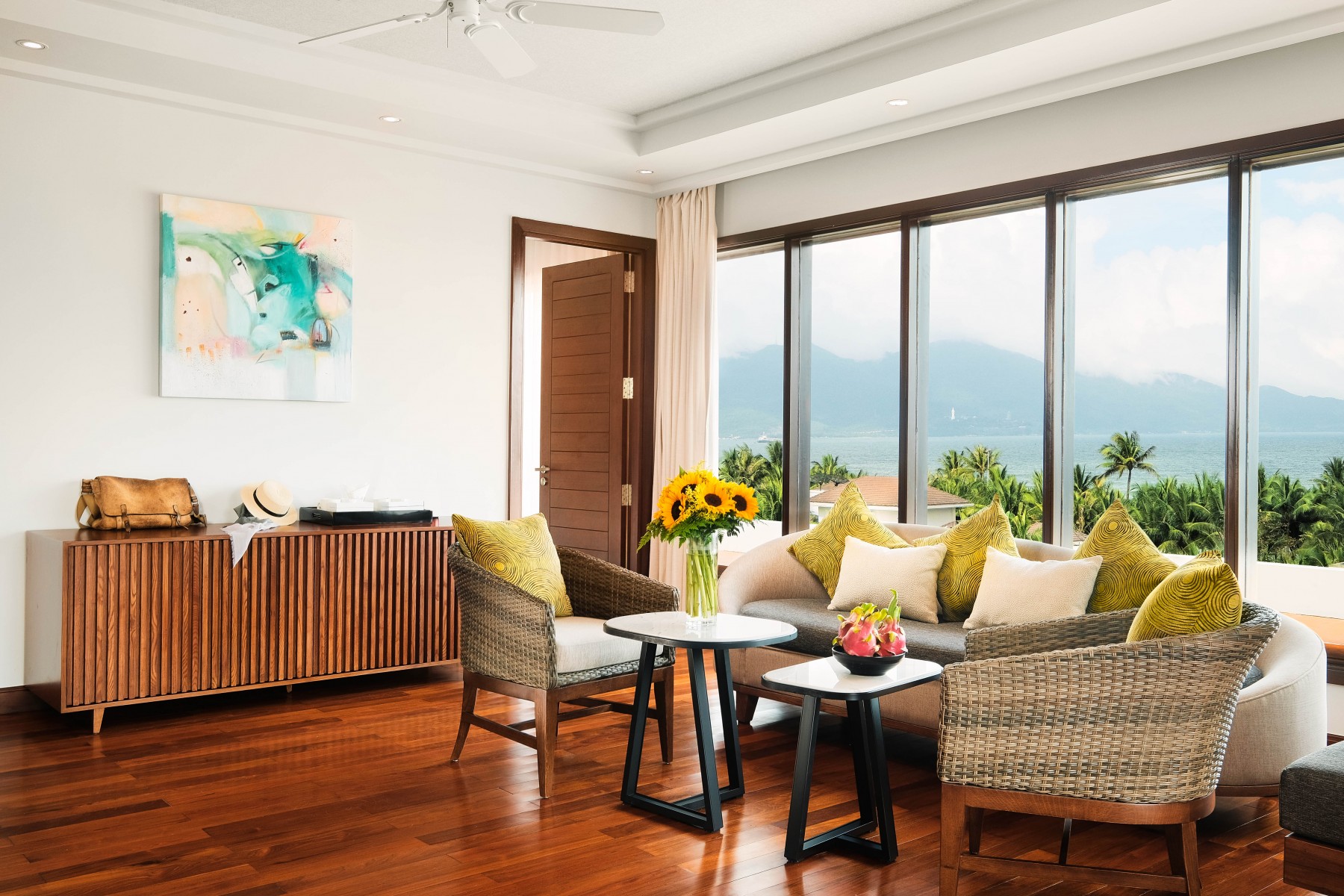 For example, the Superior rooms are spacious and functional with modern furniture. The rooms bear a touch of colonial French elegance that will make the night romantic.
Meanwhile, the Deluxe rooms bring you an entirely different experience. Located on the higher floors of the resort, guests staying in Deluxe rooms have spectacularhave a spectacular views of the sea and the tropical gardens.
There are other options for you to choose from, including suites and cottages.
Where do you want to spend the night on Valentine day in Danang? Just make up your mind.
To sum up, we have just suggested some exciting places and activities on Valentine's day in Danang. For an exclusive experience, you can stay at Pullman Beach Danang resort, which provides everything you need for a perfect Valentine day.
Do you have any other recommendations? Leave it here so we can give you some tips.