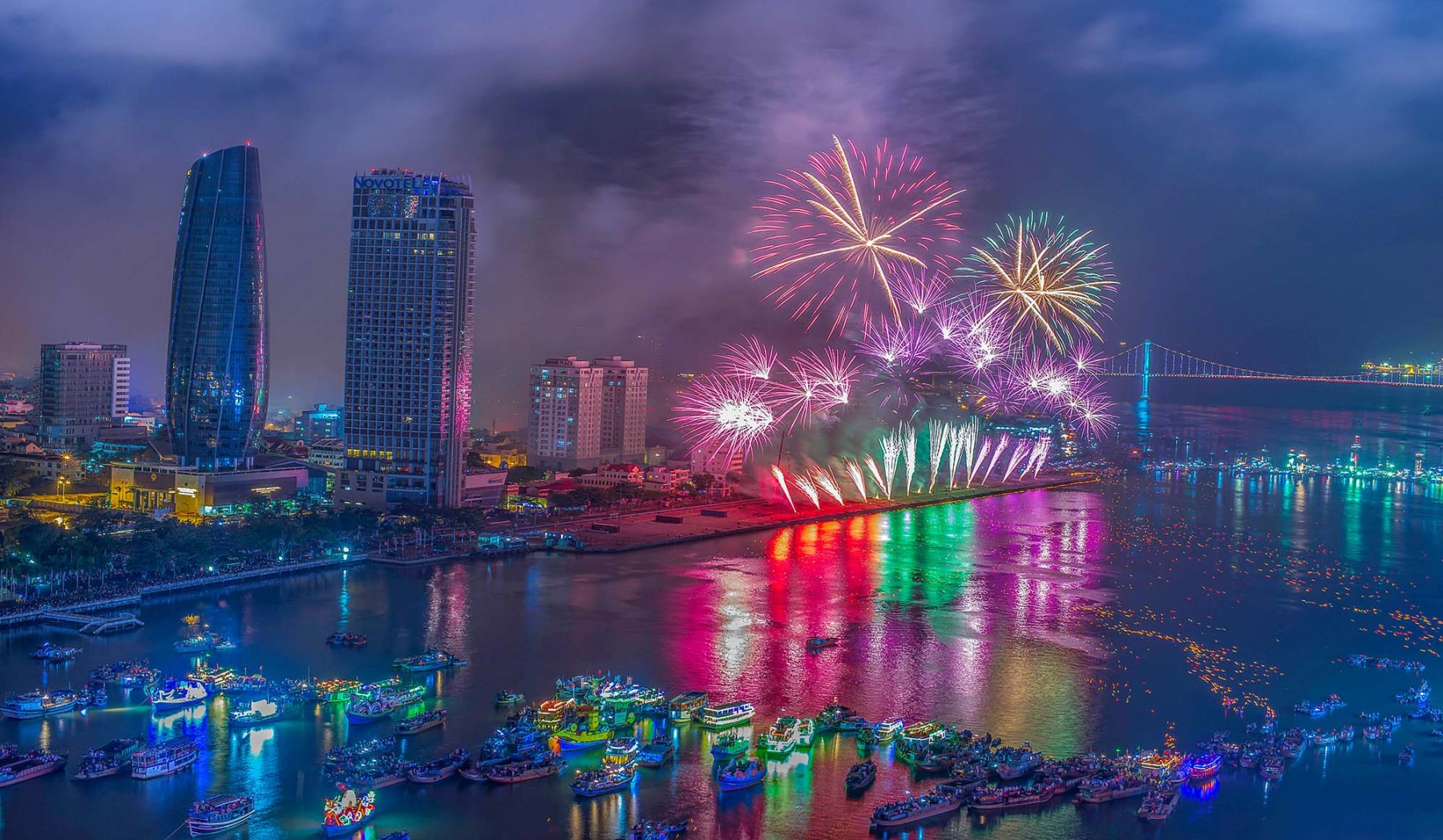 Danang International Fireworks Festival 2019 – "Stories by The River"
Danang International Fireworks Festival – DIFF 2019 comes back with new surprises and experiences for locals and tourists in 2019. Accordingly, DIFF 2019 takes place from June to July 7 under the banner "Stories by The River" involving 5 competitions night with 5 different themes: The root, The buds of life, Love, Shades of Colors, Setting Sail.
There will be 8 participating teams from countries: Russia, Brazil, Belgium, Finland, Italy, England, China, Vietnam performing for about 20-22 minutes, at Song Han port area. Each team will bring to DIFF2019 stories of the rivers – evidence of history, of culture, the flows connecting life in each country and territory- told by lights and music, by passion, art and emotions. Therefore, "Stories By The Rivers", in myriad way, will pay tribute to the world's many magnificent and storied rivers that have flowed through countries and territories for centuries, enriching the culture and traditions along the way.
With the same location as 2018 by Han River, the stage this year will be elevated with new technologies and a large Led screen in front of seating areas so that audiences can have can watch the performance closely and enjoy an even more dynamic and dazzling show.
Besides, there will be a festive mood throughout the city of Danang with vibrant open-air art performances and a street carnival atmosphere with street performers, dancers, and musicians performing all along Bach Dang street from May 26th to July 7th (only Sunday evenings).
Timeline & Location
TIME: 1ST JUNE – 6TH JULY 2019
LOCATION: HAN RIVER HABOUR
Day 1 (1st June 2019) | Theme
"Origin": Vietnam – Russia
Day 2 (8th June 2019) | Theme
"Seed": Brazil – Belgium
Day 3 (15th June 2019) | Theme
"Love": Finland – Italy
Day 4 (22nd June 2019)| Theme
"Colors": England – China
Day 5 (6th July 2019) | Theme
"Sailing": Final – Collaboration.