CHRISTMAS TREE LIGHTING CEREMONY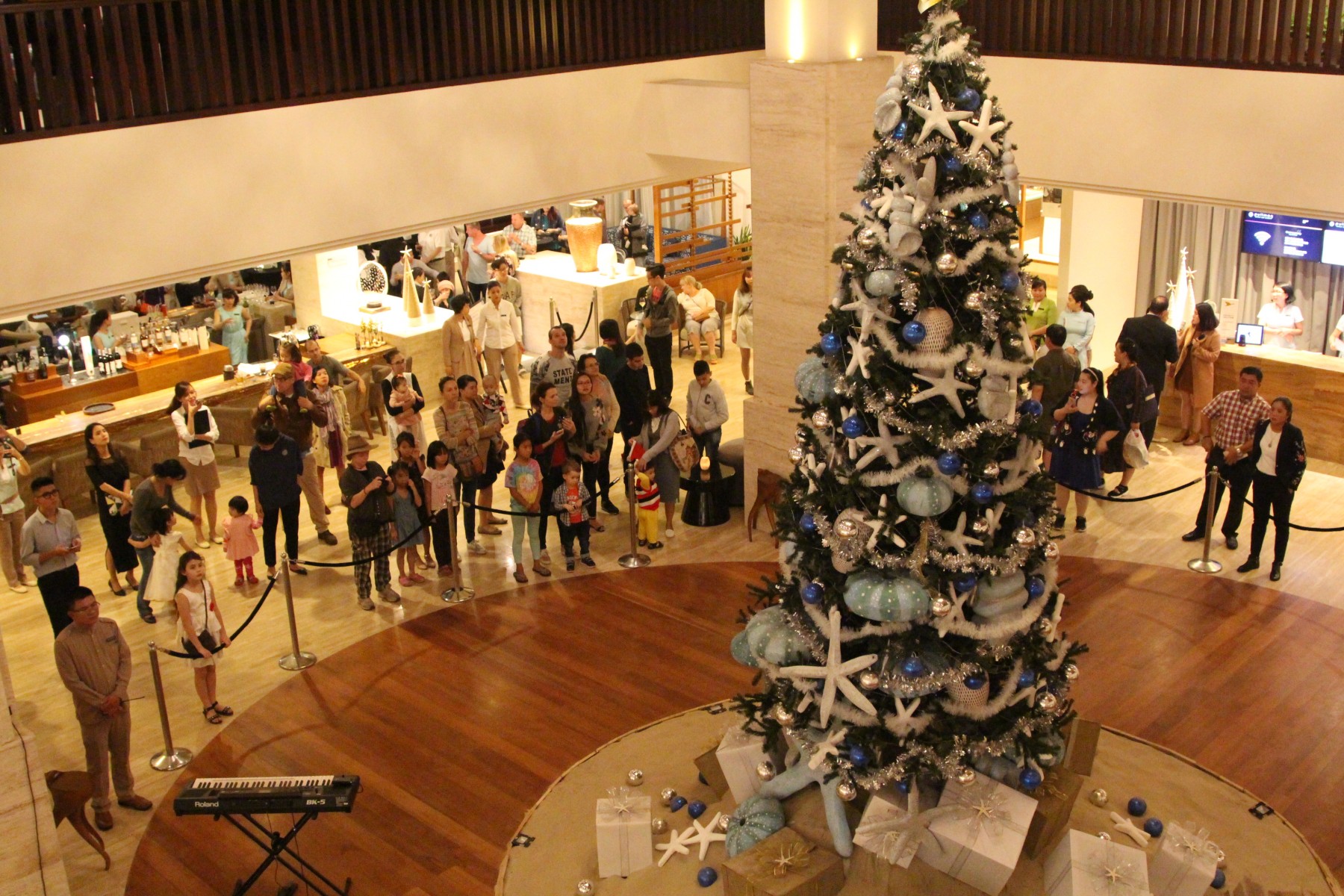 Time: 18:00 – 20:00, 7th December,2018 At the junction
Kick off the festive season with our Christmas Tree Lighting Ceremony! Starting at 6pm, the event includes seasonal treats, Christmas carols! Then watch in awe as the themed Christmas tree is illuminated in all its sparkling festive glory.
UNIQUE DECORATED GINGERBREAD SLEIGH-BICYCLE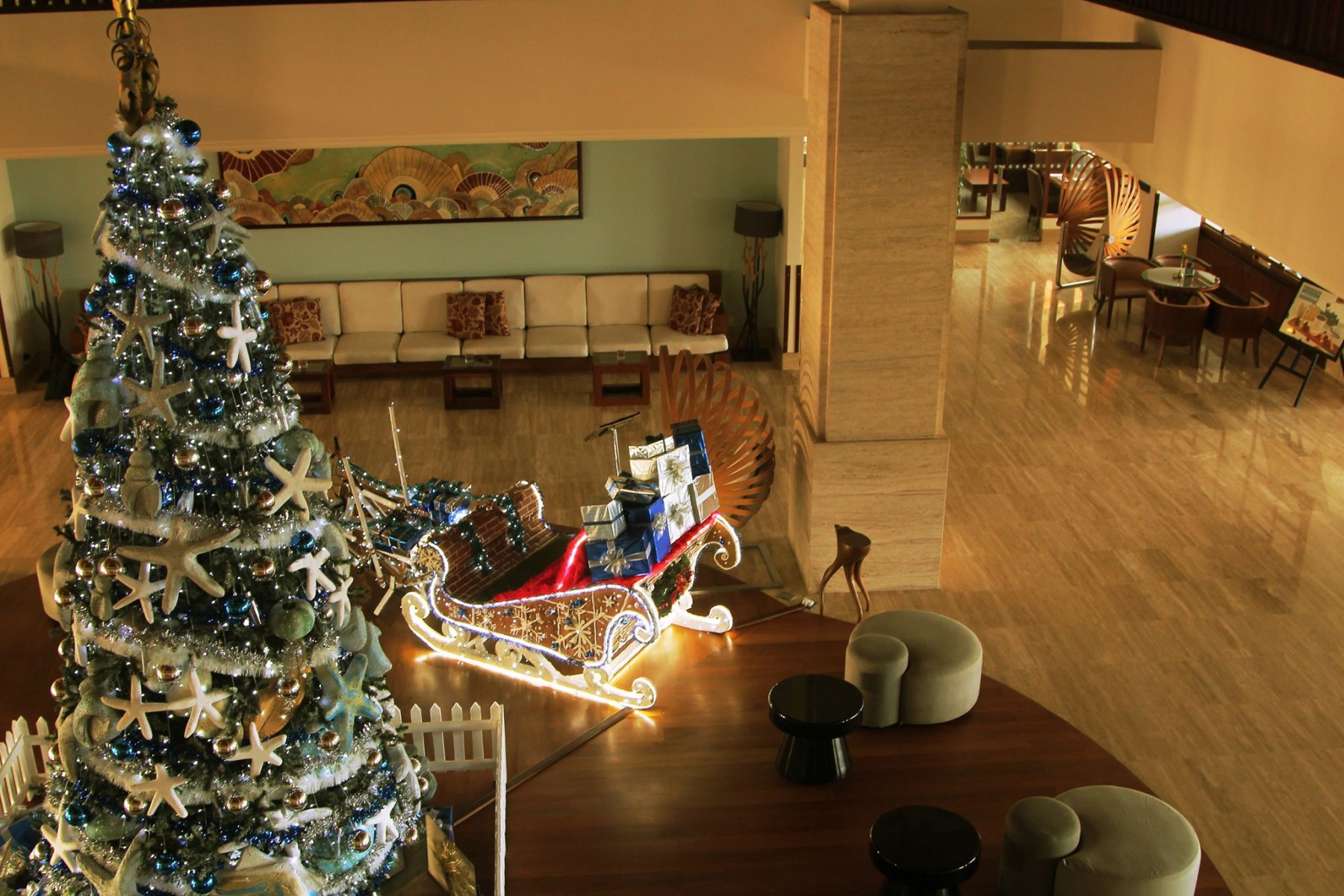 In the lobby area.
This December, our talented chefs have taken it to the next level by creating an incredible gingerbread replica of a sleigh-bicycle. This work reflects Vietnam culture, which is a familiar image from the past decades.
COCKTAIL MAKING CLASS
3:00 Pm, Daily, At Infinity Bar
Mixology is one of the hippest and most creative culinary arts. Guests can join our expert bartenders and learn how to create classic and modern cocktails in a fun and social environment. Discover the art of blending alcoholic spirits and liqueurs with fruit and herbal flavors, and guests can take their new-found talents back home to impress their friends and family!
Booking essential:
+84 (0) 236 395 8888
H8838-FB8@accor.com
CHRISTMAS EVE BUFFET DINNER- FLASHBACK TO 80'S & 90'S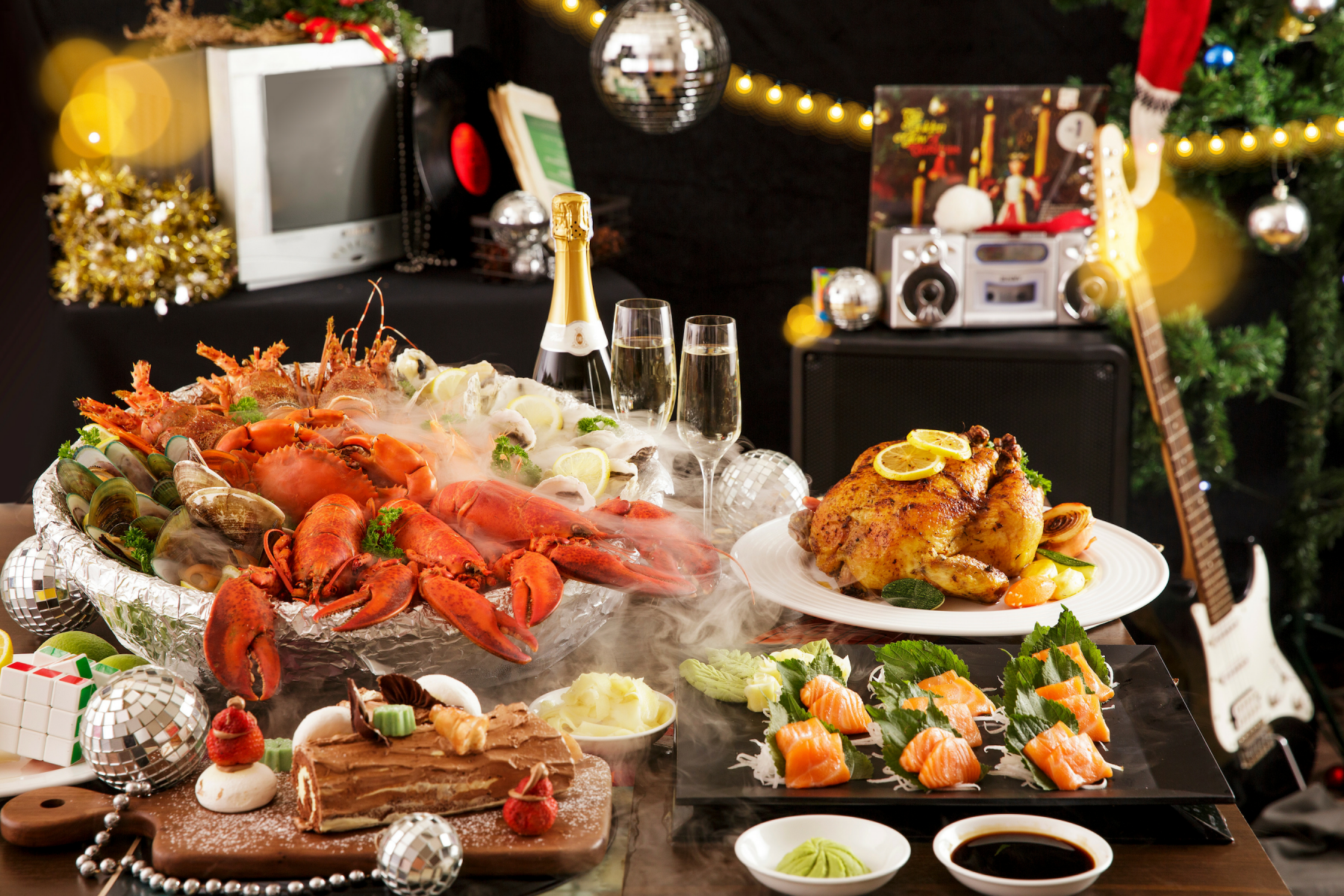 24th December 2018, From 5:30pm – 9:30pm At Restaurant Epice
Put on your dancing shoes and moonwalk back in time to the 1980s and 1990s with our groovy Christmas party! On the night of Christmas Eve, Epice will transform into a dazzling disco with a band playing hits from the decade of big hair and bright leggings. We'll present a spectacular spread of festive favorites, including roasted turkey with all the trimmings, plus plenty of fun and games for the kids and even a visit from Santa himself! The fun continues at brunch on Christmas Day.
CHRISTMAS DAY BRUNCH – FLASHBACK TO 80'S & 90'S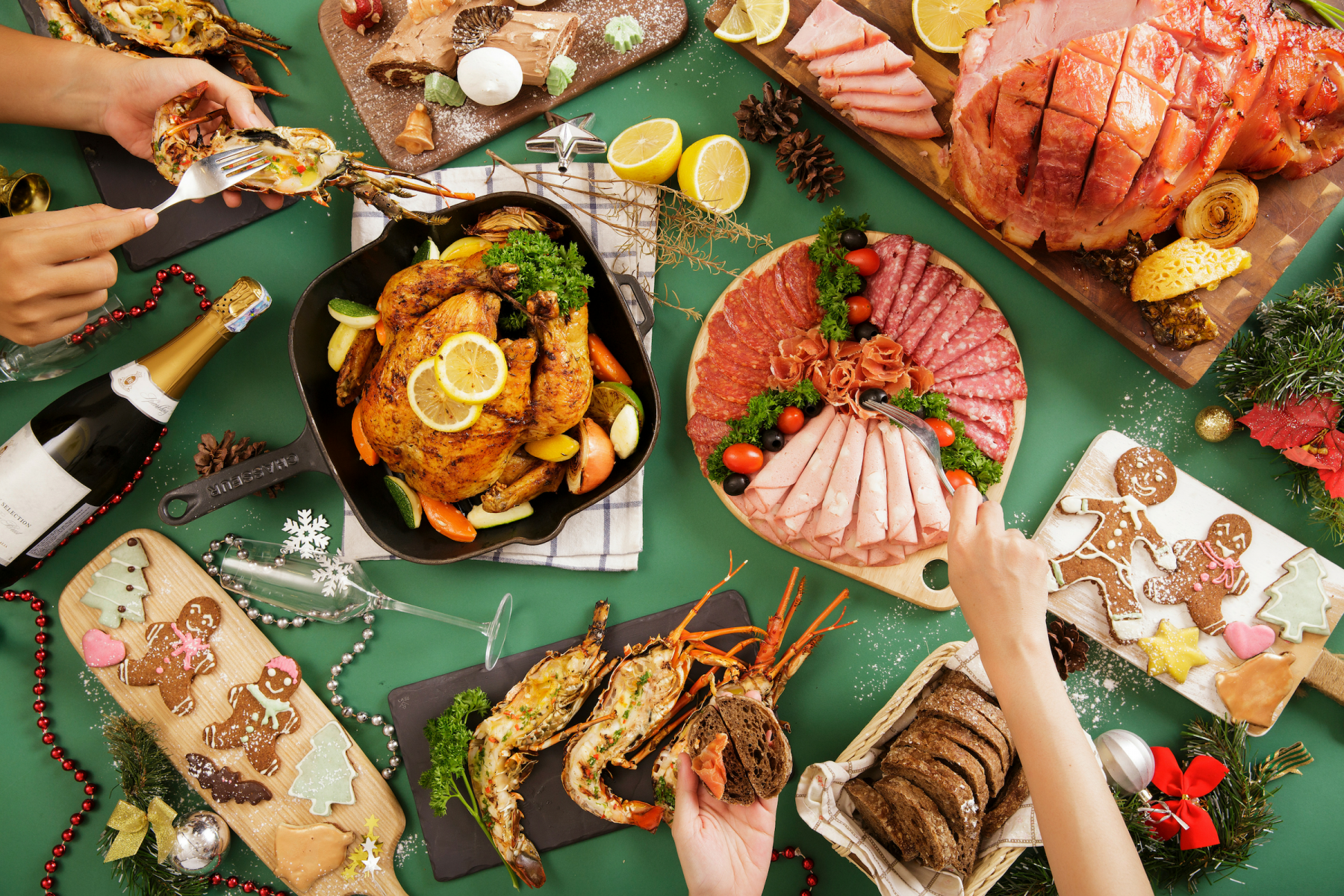 25th December 2018, From 12:00pm – 3:00pm At Restaurant Epice
Kick start your Christmas day with our Flashback to 80's & 90's Xmas Brunch! Our retro-themed brunch will take guests back to a time when Christmas was all about spending time with friends and family. The fantastic feast will showcase succulent festive meats and treats including roasted turkey, lamb, beef, honey-glazed ham and whole smoked salmon, plus barbecued seafood including grilled lobster and wagyu steak and more! Also, the brunch will be filled with fun activities for all ages, including a live band, magic show and a kids' play area! The adorable Santa Clause will be paying us a special visit, presenting every child with a special Christmas gift!
Click here to book your table for Christmas Day Brunch 
NEW YEAR'S EVE BUFFET DINNER AND NEW YEAR'S EVE COUNTDOWN PARTY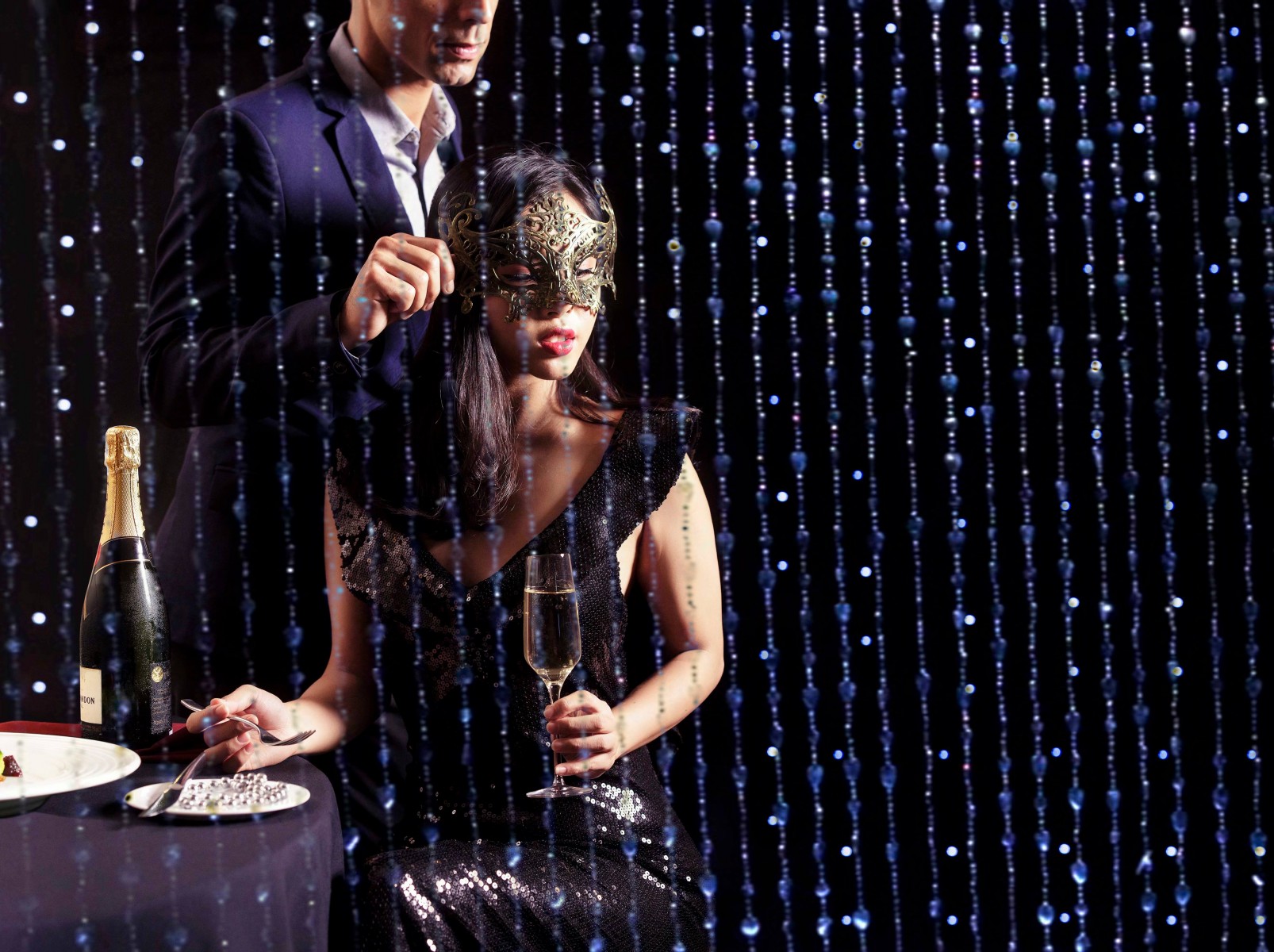 From 7:00pm 31st December 2018-1:00am, 1st January 2019, At Lotus Ballroom
Prepare for an enchanting evening this New Year's Eve, with our magical masked ball. Put on your most glamorous eveningwear and enter an alluring ambience, complete with an international buffet and elegant entertainment including a live band, ballroom dancing, dramatic LED displays, sand animation, a magic show and much more!
INTERNATIONAL BUFFET DINNER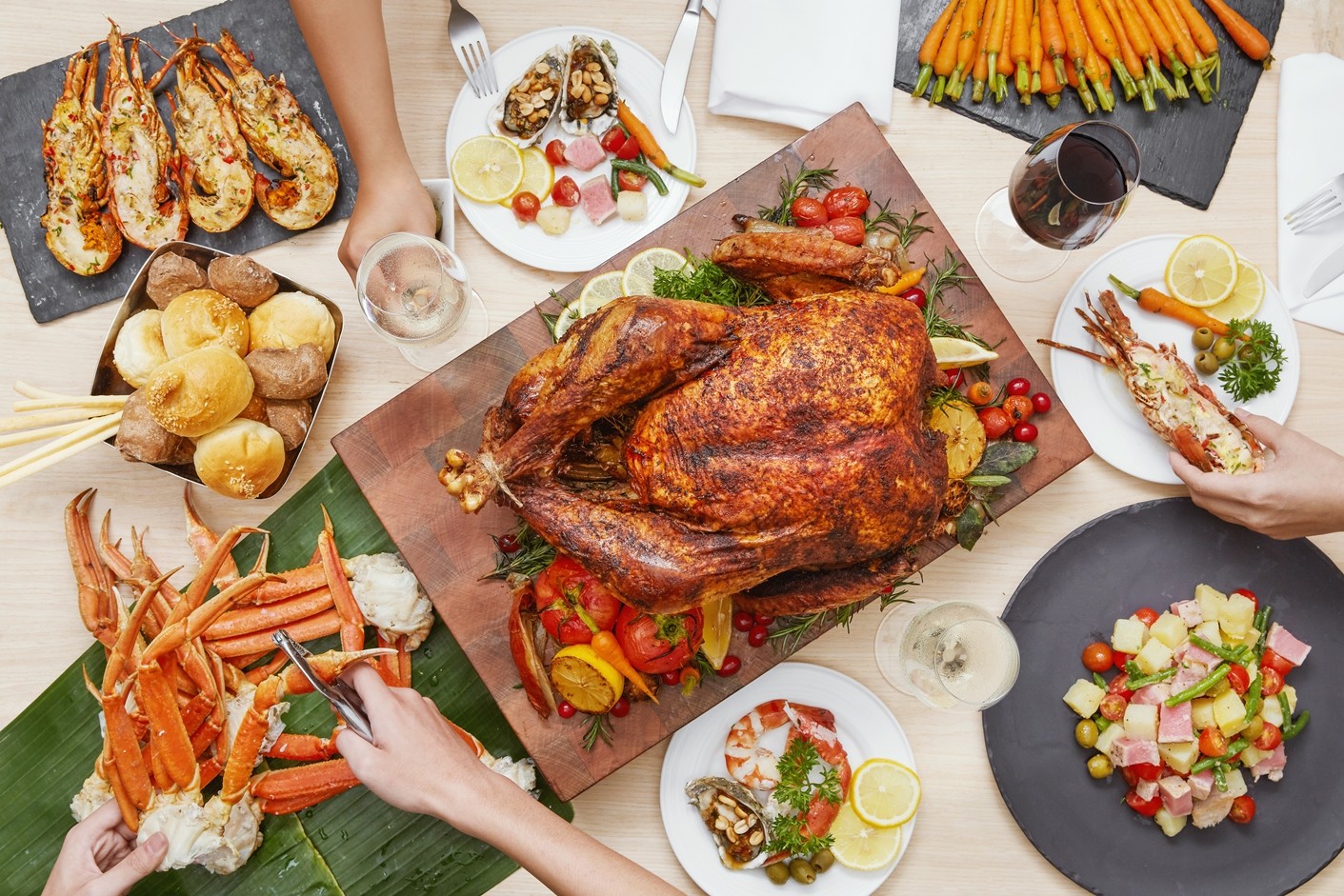 From 5:30PM – 9:30PM Every Saturday, At Restaurant Epice
Winter is wonderful time of year to gather with your loved ones and share a festive feast. Our special seasonal buffet features succulent meats, including braised lamb, roasted beef and of course, traditional turkey, plus roasted vegetables and pies. Our Vietnamese-inspired mulled wine is the ideal winter warmer to accompany your family meal.
Click here to book your table for International Buffet Dinner
SUNDAY BEACH BBQ BUFFET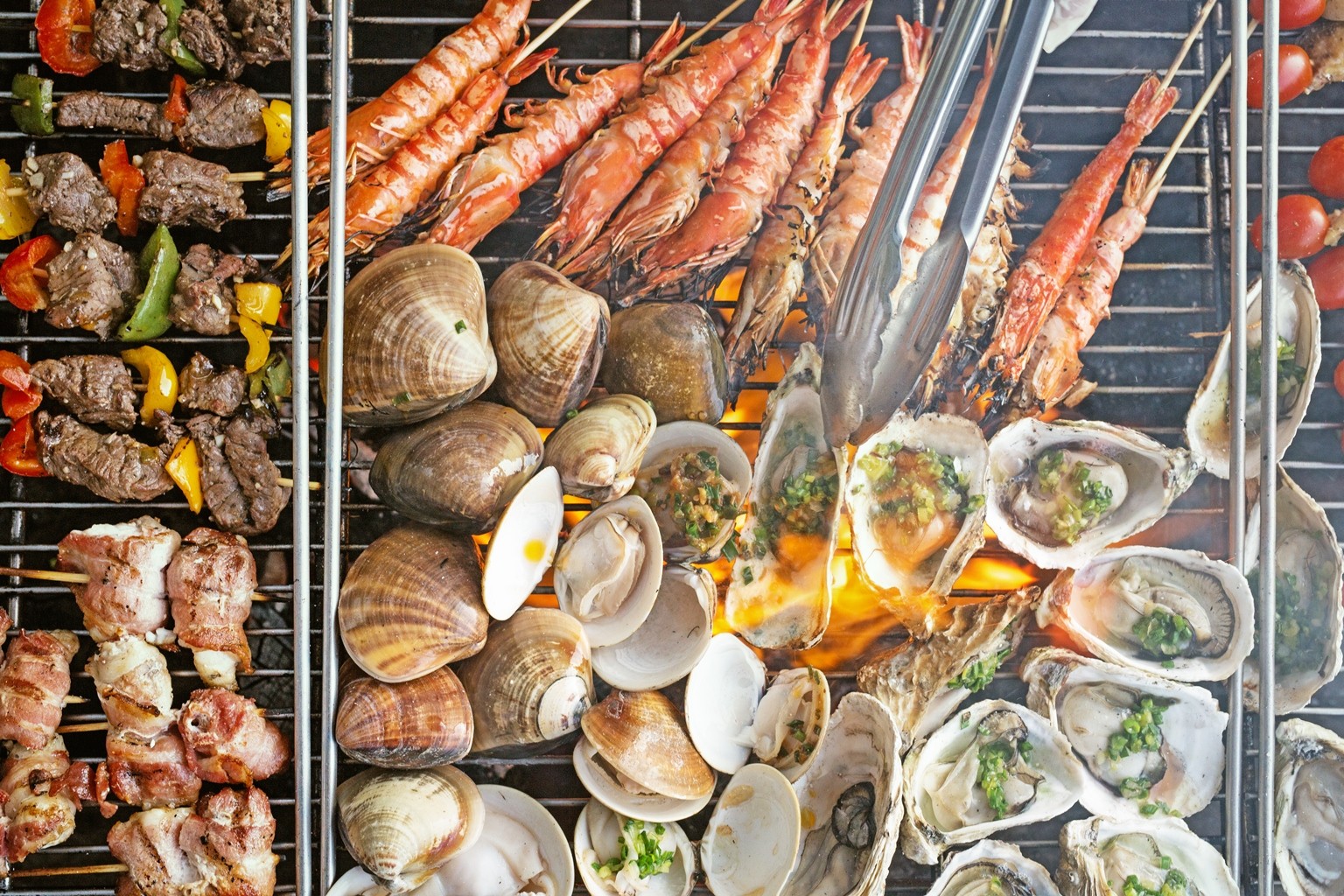 From 5:30PM – 9:30PM Every Sunday, At Azure Beach Lounge
Give your traditional festive family dinner a tropical twist our special Sunday buffet! Whole turkey and roasted beef will be accompanied by all the trimmings, including roasted vegetables. A selection of classic Christmas desserts will complete this seasonal feast.
Click here to book your table for Sunday Beach BBQ Buffet
CRANBERRY DUCK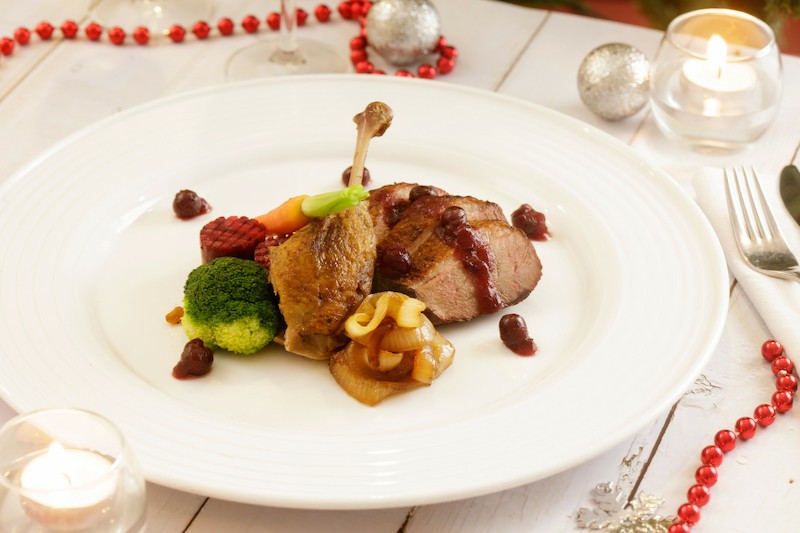 Served Daily In December, 2018 At Restaurant Epice
Savor a succulent duck breast, roasted pink to perfection and served with a homemade tart of confit duck leg, balsamic beetroot, caramelized onion and carrot. Sweet, savory and simply sensational.
SPICE ME UP COCKTAIL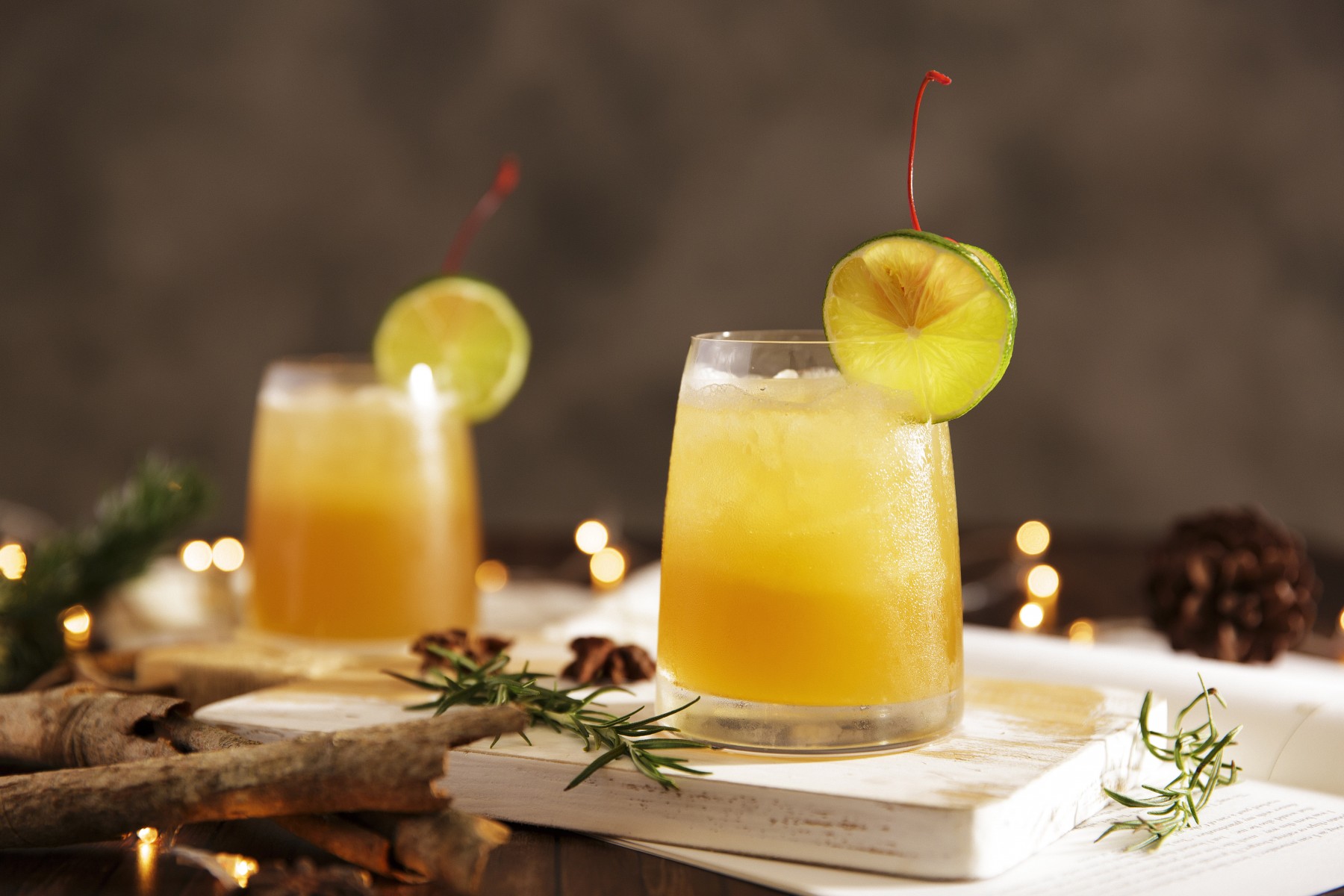 Served Daily At Azure Beach Lounge
As the cold winter months draw in, this stimulating cocktail will warm your heart. Hennessy cognac is laced with sweet honey, sharp lemon juice and topped with luxurious Champagne.
Click here to book your table for this special cocktail.
Booking essential:
+84 (0) 236 395 8888
H8838-FB6@accor.com
MAROU CHOCOLATE FONDUE
Marou is Vietnam's leading luxury chocolate brand, with every bar created using natural cacao beans. Couples and friends can now indulge in a fun chocolate fondue experience, featuring fruit, cakes and marshmallows dipped in warm melted Marou milk chocolate inclusive of 2 coffee or tea.
Booking essential:
+84 (0) 236 395 8888
H8838-FB8@accor.com
TRULY UNFORGETTABLE VIETNAM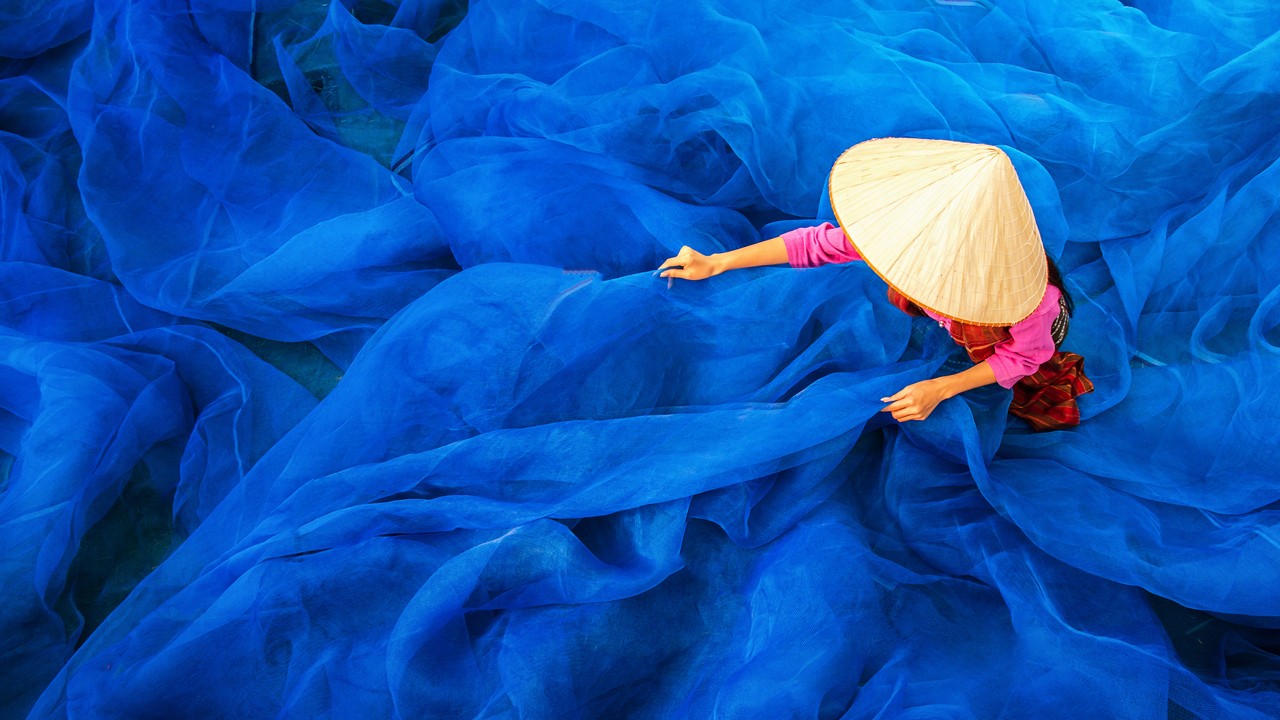 Experience the truly unforgettable in this land of dramatic backdrops and fascinating history. The pursuit of happiness is varied and extensive in Vietnam.
Satisfy your nature cravings in Halong Bay or Phu Quoc Island. Get your culture fix in the historic quarters of Hanoi and Hoi An. Relive the glories of imperial Vietnam in Hue. Immerse yourself in the magnificent beach in Da Nang.
To refuel, make a beeline for Ho Chi Minh City where the pulsating urban vibes will sweep you off your feet.
Book 30 days in advance to save up to 30% at participating hotels and resorts.
Booking valid from 19th November, 2018 to 20th February, 2019.
FESTIVE BLISS PACKAGE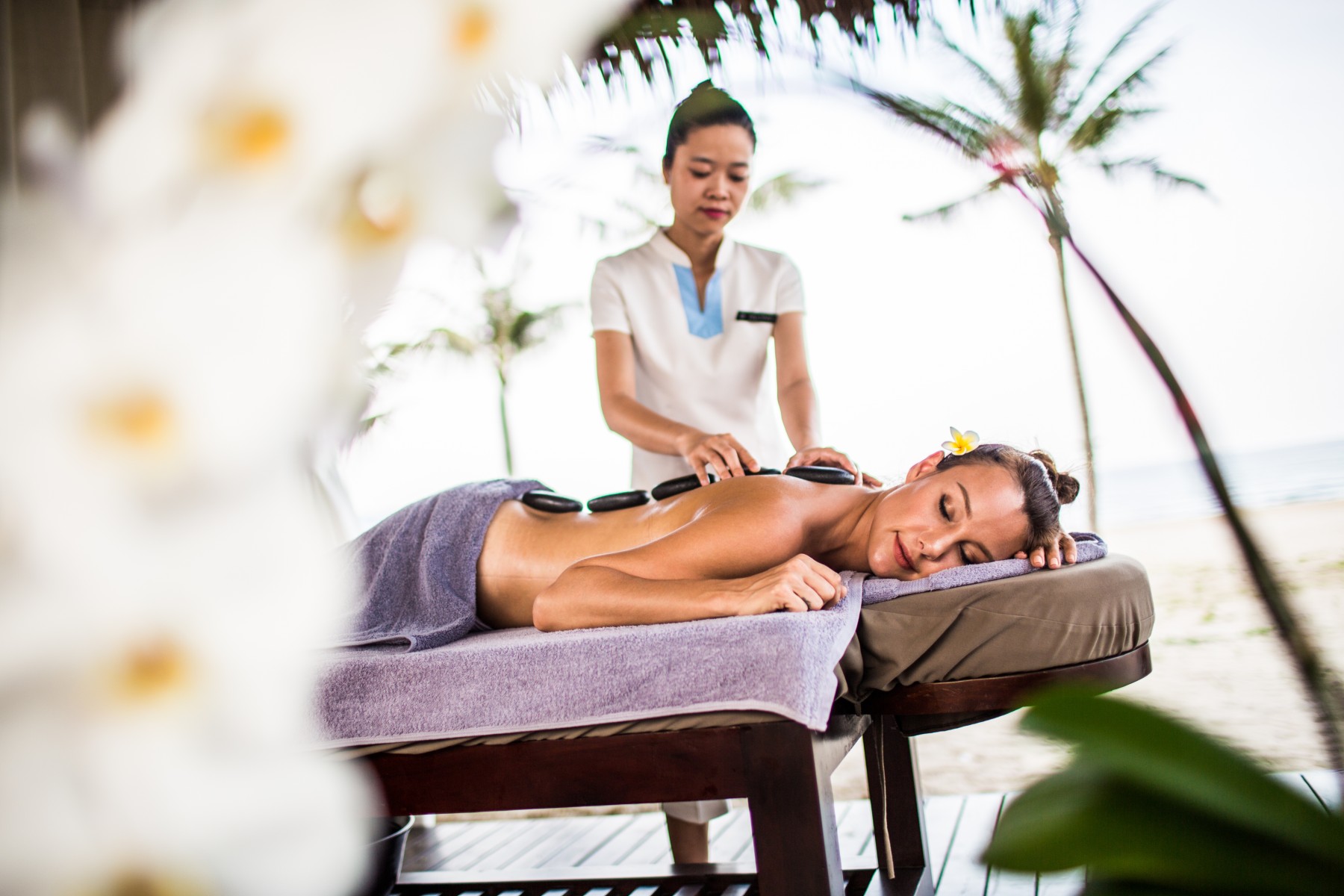 Available In December, 2018 At The Nắng Spa
There is no better way to get the party ready than with an indulgent spa treatment! This festive season, visit The Nắng Spa for its special festive package. Designed to pamper you from head to toe, the package includes not only a 60-minute facial, but also an hour-long Hot stone massage.
Booking essential:
+84 (0) 236 395 8888
H8838-TH@accor.com