Pullman Danang Beach Resort Has Been Shortlisted For A 2019 Haute Grandeur Global Hotel Award Based On Overall Excellence
Known as the largest and most trusted Awards initiative in the world with a rating process that is transparent and fair for the luxury hotel industry, the Haute Grandeur Global Hotels Awards aim to focus on hotels that do not want to win the average award and celebrate the very best hotel experiences across 7 continents, 172 countries and 90 categories based on unbiased results. Its method places emphasis on quality feedback from guests, rather than the number of votes by a panel of judges or the general public.
Haute Grandeur Global Hotel Awards™, the benchmark in the hotel industry, provide travelers with the trusted source of Award-winning properties to choose from when booking their holidays or business trips, knowing that winners have been hand-picked and rewarded for overall excellence on many levels.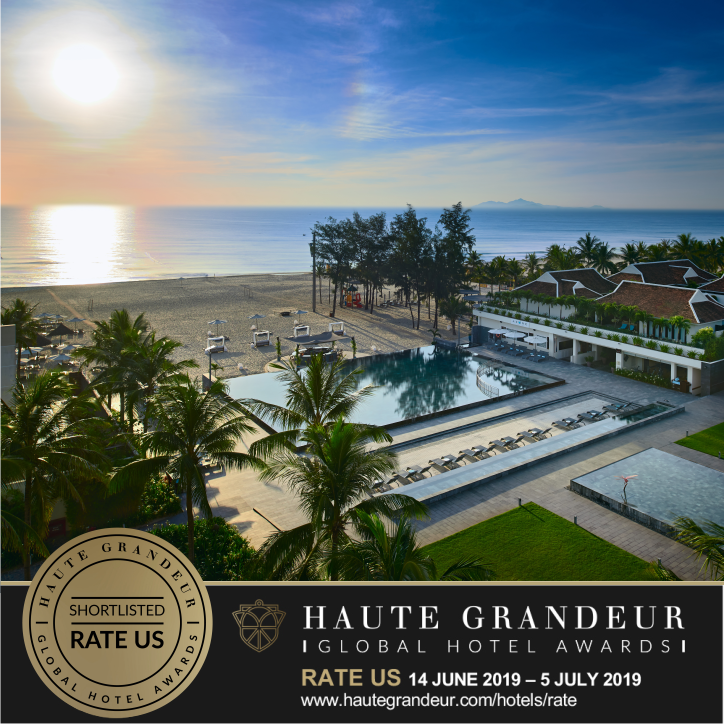 Pullman Danang Beach Resort has been shortlisted for a 2019 Haute Grandeur Global Hotel Award, therefore, we are looking forward to receiving the support from our guests by giving their overall experience at our resort on the awards website during the rating period.
How to rate:
1. Click the Rate Us Button Below
2. Give your information including first name, last name, country and email, then click Next button
3. Type in Pullman Danang Beach Resort
4. Click on Pullman Danang Beach Resort Profile
5. Please proceed by selecting the most relevant block that best describes your experience when visiting the hotel and submit your rating.
Rating period will open on June 14th, 2019 and close on July 5th, 2019.